Penetrate Bigger Markets with Industry Email Lists that are functional, flexible, reliable, cost-effective, and credible
Industry-Wise Executives Mailing Database
As B2B marketers you probably know that there is marketing and there is smart marketing. Then why are you not adopting the latter? As smart contemporary marketers what you need to do is stop campaigning to the mass and engage with your prospects through niche industry-based marketing. Start by using an email list of Industry Executives for your campaigns and make contact with the right people.
Whether you are looking at agriculture, automobiles, aviation, banking, IT & ITES, manufacturing, telecommunications or any other industry, each have their niche requirements. And unless your marketing messages are targeting their pain point and offering value to them, there is little hope for your messages to make a difference.
Without a functional and accurate Industry-specific email database, you can't address the right set of audiences. Well, that's common sense. But why only us? You can try us out before you arrive at any conclusions. We have only one goal and that is to turn over every stone that falls a barrier to your campaign success. We make yours a success story every time by delivering your communication to the right prospects who will benefit from your products and services. Span Global Services is the market leader with superior industry solutions for targeting the industries required to reach your marketing goals, and we make it possible with the most relevant industry mailing lists.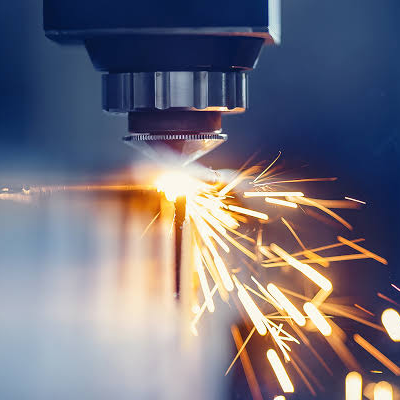 Benefits of Using Our Industry Professionals Mailing Database
With numerous changing taking place in the technology sector it is unlikely that your previously used marketing database will suffice every time. While email appending is recommended to make sure that your old customers are not lost, there is no substitute to fresh email addresses. So don't be half ready with your campaigns. Take this opportunity and make sure that when you roll out your next campaigns to users of ERP, CRM, AWS, Salesforce, MS Dynamics or any other, your ROI is satisfactory. Make your move and get technology vendors email addresses now!
Your campaigns are exclusive and what you do today will help you in carving a better tomorrow. So don't hesitate to do what's right for you. Data-driven marketing is in, and the right list of email addresses will ensure that your marketing messages are reaching the right people. So take this step to improve deliverables and returns.
Some of Our Industry-Wise Email Database
3D Printing Industry Email List

Government & Public Services Contact Data

Oil and Gas Industry List

Pharmaceutical Manufacturing Industry List

Printing & Publishing Industry List

Plumbing And HVAC Industry Email Contacts

Real Estate Agents & Mortgage Brokers List

Telecommunication Industry List

Agriculture, Forestry and Fishing Industry List

Mining Industry List

Education Services Industry List

Health & Beauty Industry List

Hotel, Motels & Resorts List

Insurance Service Industry List
Aviation Industry Mailing Database

Asset Management Business Mailing Leads

Machinery and Equipment Industry Directory

Legal Services Industry Executives List

Life Science Industry Executives List

Medical Device Manufacturing Industry Executives List

Advertising & Marketing Industry Executives List

Architectural Service Industry Executives List

Automotive Industry Executives List

Biotechnology Industry Executives List

Business Services Industry Executives List

Supply Chain And Logistics Industry Email List

Computer Software Industry Executives List

Consulting Services Industry Executives List